"For Your Faithful, Lord, life is changed, not ended…"
The Catholic Funeral Rites are intended to pray for the person who has died and to help us deal with the difficulties and reality of death. Our faith provides strength and courage to face this radical loss in our lives. Indeed, every baptized Catholic should have a proper Christian burial.
Planning the Funeral
As soon as the funeral date and time have been set, the loved ones of the deceased meet with the priest in order to plan the funeral Mass or service. All of the music and readings chosen must be in accordance with proper Catholic theology, as well as the normal order of Catholic liturgy.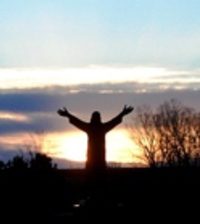 The Funeral Rites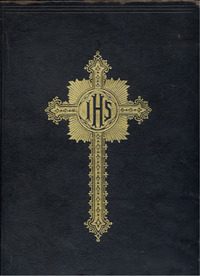 It is common practice to have a vigil service (a "wake") during the visitation period at the funeral home the day before the funeral. This may take the form of a Rosary or a Scripture Service. This is also the fitting forum for eulogies. Alternately, families also often choose to have visitation take place immediately before the funeral in the narthex of the Church. While these services are customary, they are not obligatory.
A funeral usually takes place within the context of the Mass. According to the Catechism of the Catholic Church, "the Eucharistic sacrifice is also offered for the faithful departed who have died in Christ but are not yet wholly purified, so that they may be able to enter into the light and peace of Christ." In some circumstances, it may be more appropriate to have a funeral service which includes the Liturgy of the Word only. This may occur in the church or in the funeral home.
After the funeral, the body is taken to the cemetery, where there may be a short prayer service ("final commendation"). This rite is sometimes reserved to the family alone, or may be postponed or not celebrated at all for a just reason.
Catholic teaching regarding the practice of cremation
The Church's strong preference is that the body of the person be present at all the funeral rites and be buried afterwards. The Church does make allowance for cremation, although this can never be done as a denial of the goodness or future resurrection of the human body. If cremation is chosen, the ashes of the deceased are to be buried immediately after the funeral rites in a columbarium, mausoleum, or the ground. Under no circumstances should the ashes of the deceased ever be scattered or kept at the home of the family.