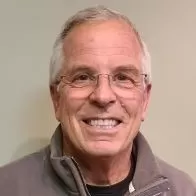 Vice Chairperson
I have been a member of Queens Parish since I was 2 years old. I attended Queens School, and St. John's High School. I am married to Eileen, also a life-long Queens Parishioner. We have three adult children, who all attended Queens School, JCMS, and Lumen Christi. 
Parish Involvement Includes: Past President of the Queens Men's Club, active member of the St. Vincent De Paul Society and Knights of Columbus.
Favorite Bible Verse: Philippians 4:13, "I can do all thing in Christ who strengths me."
My Hope for the Future: I look forward to serving on the Queens Pastoral Council and hope to be of any service that I can. Most importantly, I hope we can help Fr. Tim bring our parishioners back to Mass.