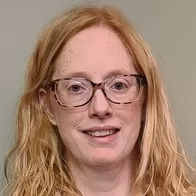 Member-at-large
My husband, Jeff and I have been married for 15 years. We have been parishioners here at Queens Parish for the last 3 years. I am a registered nurse and I am currently working on my Masters in Nursing at Spring Arbor University. I am a proud Aunt and Godmother.
Parish Involvement: I am a Religious Ed teacher for 5th grade. I also serve as an Arimathean.
Favorite Bible Verse: Joshua 24:15, "As for me and my house, we will serve the Lord".
My hope for the future: I am highly motivated to work towards creating an even more vibrant community where great things are possible through our mutual collaboration and the grace of God.