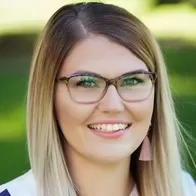 Secretary
I am originally from Concord. I became Catholic in April of 2014. My husband, Willie and I have two young children: Isaiah (6), and Madelynn, (2). We have been Queens Parishioners for 5 years. I currently work for Consumers Energy as a Senior Marketing Coordinator.
Favorite Bible Verse: Psalm 23
My hope for the future: My hope is that we can grow as a parish, bringing more people to know and follow Jesus, by sharing and living out God's work within our community.