Today, Thursday November 3rd from 4-6pm, Jackson Right to Life invites you to join them in prayer and public witness for the defeat of Proposal 3. They will be gathering at the corner of Michigan Avenue and West Avenue. Park on a side street. Signs will be handed out and all we ask is that you pray. The weather is beautiful this afternoon and this is a wonderful way to close out the Fight Like Heaven campaign.


This Saturday evening, set your clocks back before bedtime as daylight savings draws to a close.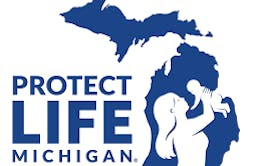 This Saturday is the last Super Saturday for Door Knocking across Jackson to educate voters about Proposal 3 before polls open on Tuesday. For more information, contact Haili Gusa: haili@protectlifemi.org.




GET OUT THE VOTE PHONE BANK AT QUEENS NOV 6, 7, AND 8: Here's the latest from our Fight Like Heaven Parish Captain Elaine Crosby:

We are in our last push for the defeat of Proposal 3. There is still time for your involvement. Queens will be hosting a Get Out The Vote phone bank on Sunday afternoon, all day Monday, and all day Tuesday until the polls close. Protect Life Michigan is organizing this phone bank. You will be able to come to Vincentian Hall or make calls from home. To sign up, please follow this link

https://door-knocking.bubbleapps.io/gotv

In the next couple of days you will receive an email asking you how you would like to participate: in person, remotely, or door to door knocking. Keep an eye out for the email. We will have food available if you happen to be calling during meal time. Scripts will be provided. You will use your own phone, so don't forget your charger. If you have a computer or tablet, that will be helpful as well for following your provided call list.




PUTTING IT IN GOD'S HANDS: Queens will host an Election Eve Holy Hour and Mass beginning at 6:00pm on Monday November 7th. The Holy Hour will be at 6:00pm followed by the Mass at 7 o'clock. You are invited to come and pray, placing all of this in the hands of Almighty God, right where every decision involving life and death always belonged – never in ours. This is not a time to pray for the defeat of partisan candidates we don't agree with. We will use this time to pray for clean and fair elections across the nation and specifically for the defeat of Proposal 3 right here in Michigan. The Holy Hour and Mass will be livestreamed for those who wish to pray with us from home.

There will still be a 9:00am Mass that day for the morning crowd. This Monday holy hour on the 7th will take the place of the regular Wednesday evening 5:00pm holy hour, so on November 9th there will only be a Mass at 6:00pm.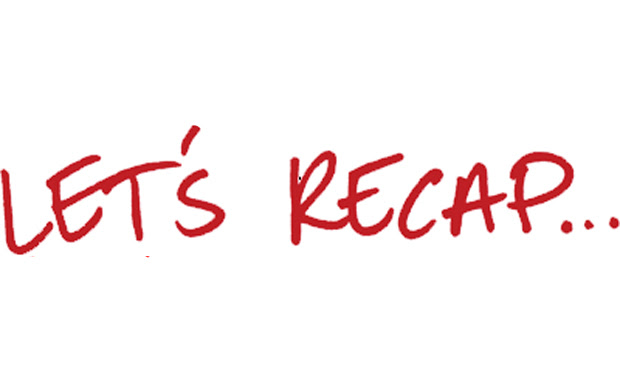 Below you can find all the information you should know and be sharing with everyone you know . . .
PROPOSAL 3 – READ IT FOR YOURSELF: On the ballot, you see a 95-word summary of the proposed constitutional amendment. The actual amendment is 323 words, put together clumsily in a way that is confusing and has lots of loopholes. On the actual ballot, this proposal is listed as "22-3." Click on this attachment to read the full text of the amendment, including a commentary about what each section means:

https://mcusercontent.com/2f1b094cff6af8c06dee3de81/files/4735cbcf-9460-c3bd-06b1-472d7aa2900a/Proposal_3_Explanation.pdf
Click on the link below for more information and talking points that will help you explain to others why Proposal 3 is Pure Evil for Pure Michigan:

https://www.micatholic.org/advocacy/focus/2022/protect-life-vote-no-on-proposal-3/
Proposal 3 would allow:
Abortion at any time in pregnancy for any reason.
Children to undergo abortion or sterilizing transgender procedures without their parents' consent.
Elimination of the state's partial-birth abortion ban and late-term abortion ban.
Anyone to perform an abortion—even those without a medical license
Abortion providers to be shielded from consequences for injuring or killing women.
Elimination of all current health and safety regulations on abortion clinics.
LAWS AFFECTED BY THE 'ANYTHING GOES' ABORTION AMENDMENT
Because Proposal 3 seeks to create a constitutional "right" to "reproductive freedom," this amendment could have negative implications for dozens of state laws protecting life and regulating abortion.
Below are examples of laws that could be revoked or limited if Proposal 3 were to pass:
Increased penalties for later term abortions when babies are fully formed.
Law requiring babies born alive during an abortion be protected and cared for.
Conscience rights of hospitals and doctors who decline to take unborn human life.
Ban on taxpayer-funded Medicaid dollars to pay for abortions.
Ban on school employees from helping a child obtain an abortion.
Informed consent provisions for an abortion, such as a 24-hour waiting period, information on fetal development and abortion procedures, and ultrasound viewing.
Respectful disposal of fetal remains.
"Let's not pretend that this constitutional amendment is simply about creating a so-called right to an abortion. It goes much, much farther than that."
John Bursch
Former Michigan Solicitor General




All of this explains why the bishops of our seven Michigan Catholic dioceses have dubbed this proposed law 'The Anything Goes Amendment.' Proposal 3 is Pure Evil for Pure Michigan and the Catholic Church is the only group big enough and organized enough to stop it, IF we can actually convince all Catholics that they should vote and to vote pro-life. Michigan's Catholic Bishops recently issued a joint statement about the dangers of supporting Proposal 3. You can read it here:

https://mcusercontent.com/2f1b094cff6af8c06dee3de81/files/ee9899b2-1cd6-d41f-1855-0a20ab3a8cd1/PROP_3_BISHOPS_LETTER.pdf
Citizens to Support MI Women and Children is the coalition formed by Right to Life and The Michigan Catholic Conference to fight back, but they are being outspent. Please consider making a donation to bolster their ability to buy tv ads which are most expensive leading up to an election:

www.supportmiwomenandchildren.org/donate/




"The only thing necessary for the triumph of evil is for good men to do nothing."

Jesus, Protect and Save the Unborn

Fr. Tim MacDonald
Pastor