Hello Everyone,




Tomorrow, Friday May 13th is the Feast of Our Lady of Fatima. It is also a day set aside by the Bishops of the United States to fast and pray for the legal protection of children. Here is the press release from the United States Conference of Catholic Bishops in Washington D.C.: (www.usccb.org): In response to the leak of a draft opinion in the U.S. Supreme Court case of Dobbs v. Jackson Women's Health Organization, some abortion advocates are calling for nationwide demonstrations, disruptions of church services, and the personal intimidation of specific Supreme Court justices. Archbishop José H. Gomez of Los Angeles, president of the U.S. Conference of Catholic Bishops (USCCB) and Archbishop William E. Lori of Baltimore, chairman of the USCCB's Committee on Pro-Life Activities invited the faithful to unite in fasting and prayer:"In the midst of current tensions, we invite Catholics around the country to join us in fasting and praying the Rosary on Friday, May 13, the Memorial of Our Lady of Fatima. Let us offer our prayers and fasting for these intentions:For our nation, for the integrity of our judicial system, and that all branches of government be dedicated to seeking the common good and protecting the dignity and rights of the human person, from conception to natural death.For the overturning of Roe v. Wade and Planned Parenthood v. Casey in the Supreme Court's final decision in Dobbs v. Jackson.For the conversion of the hearts and minds of those who advocate for abortion.For a new commitment to building an America where children are welcomed, cherished, and cared for; where mothers and fathers are encouraged and strengthened; and where marriage and the family are recognized and supported as the true foundations of a healthy and flourishing society.For Our Blessed Mother's intercession and guidance as the Church continues to walk with mothers and families in need, and continues to promote alternatives to abortion, and seeks to create a culture of life.As Catholics, let us witness to the beautiful gift of life with civility and love, and with our peaceful prayers and our compassionate service to all those in need.Our Lady of Fatima, pray for us."


From Priests for Life:

Lord, God and Father of Life, You love all that you have created, and protect all who are in danger. You entrust us to the care of each other and establish earthly authority to protect the rights that You Yourself bestow. Lord, Your people have failed, on a personal level and in civic society, to provide adequate protection to those who need it the most.

We pray today for the smallest human beings, the children yet in the womb. We pray that their parents will generously welcome them and vigorously reject any temptation to kill them by abortion. We pray that our laws will protect their right to life.

Lord, we thank and praise you for legislators and governors who have implemented laws to protect children from abortion. In particular we thank you for the people of Mississippi who have taken bolder steps than most states to protect children in the womb prior to the point of viability.

Lord, we ask now that this law will be upheld as it is reviewed by the United States Supreme Court. Give your wisdom to the justices and their clerks, and to the attorneys who seek to protect these children. Help all to realize the simple truth that more protection is needed precisely when a person is more dependent, and that "viability" is neither a source of human rights nor a factor in determining when to protect children from violence.

Lord, as a result of this case now before the Supreme Court, give the unborn, and our whole nation, a new and refreshing season of Life. Bring us a new breath of freedom, a new measure of common sense, a rediscovery of justice and wisdom and a big step forward in building a culture of life.

Your Son Jesus Christ came to grant freedom to the oppressed. Grant freedom, then, to the children in the womb and in these days, set our nation on a course of rejecting the violence of abortion, and treating children in the womb with equal justice under law.

Bring victory in this Supreme Court case and then bring us even more victories, until every child is protected and every abortion is rejected. Bring us, O Lord, the victory of life. We pray in the Name of Jesus the Lord. Amen.

Regardless of your political views, please spend some time praying for these important intentions tomorrow. Fast if you can or make some other sacrifice. Unless or until we protect every human life, then every human life remains under threat.



KNIGHTS OF COLUMBUS MEMBERSHIP DRIVE: At all the Masses this weekend, Queens Knights of Columbus Council 609 is hosting a membership drive. Any practicing Catholic male, aged 17.5 or above can and should be a Knight. The Knights do so much good for the parish, the community and for each other. They raise thousands of dollars for special needs children and adults and their ultrasound machines in crisis pregnancy centers have saved countless lives from abortion. Knights raise money to send to people in need whenever and wherever crisis and catastrophe hits. This is a brotherhood, where Catholic men strengthen and challenge each other to stand for faith, family and fatherhood.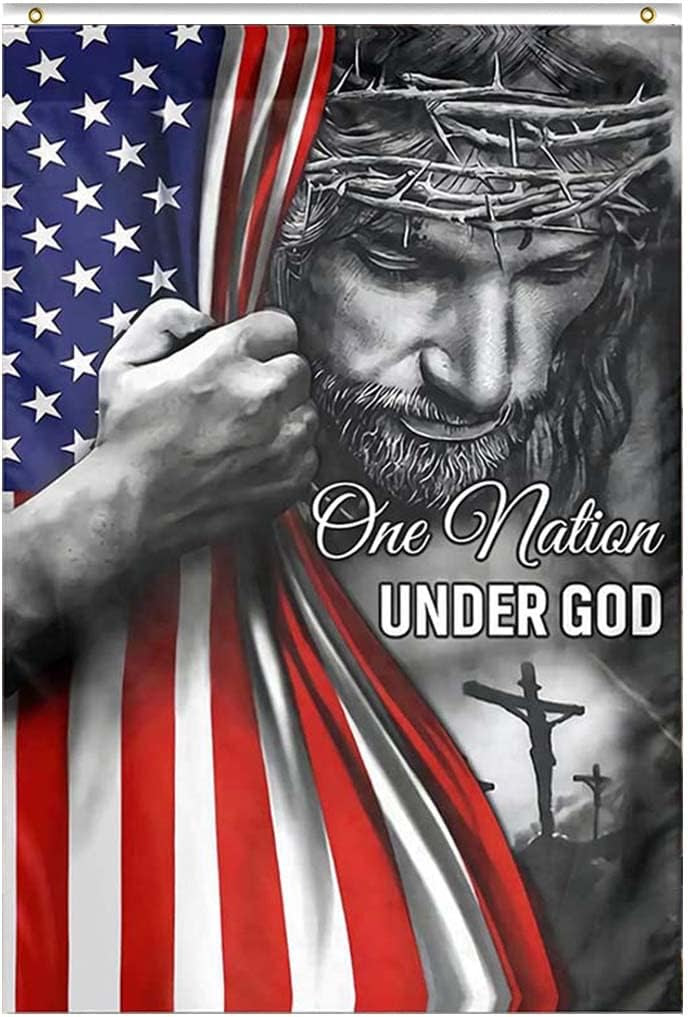 Did you know that it was the Knights of Columbus under the leadership of past Supreme Knight Luke Hart that lobbied then President Eisenhower in 1954 to include the words 'Under God' in the American Pledge of Allegiance. That was at a time when patriotism was at an all time high following World War II. How far we have fallen since then. Too many people don't believe in God or love our country. The Knights of Columbus are working diligently to change that and create a new generation of patriots for God and country.




I firmly believe that every man at Queens should be an active Knight of Columbus. In this counter cultural world that so embraces atheism and moral relativism, groups like the Knights of Columbus are essential to help us keep the faith and stick together. If you are not a Knight or you were once upon a time but have become inactive, come to Mass this weekend ready to stand up and join this extraordinary group of faith filled individuals whom Pope Saint John Paul II once referred to as 'the strong right arm of the Church.'

If for some reason you will not make it to Mass this weekend but would like to learn more about joining the Knights and Council 609, you could reach out to our Grand Knight and his membership director:

Grand Knight Chris Rogers: carogers74@comcast.net
Membership Director Phil Stevens: pskj6648@gmail.com




JACKSON CATHOLIC SCHOOLS SPRING CELEBRATION: All Jackson Catholic School families and supporters are invited to the grounds of Lumen Christi this Saturday May 14th for a celebration in anticipation of the drawing of the winner of the spring raffle. There will be food trucks, games and entertainment and an opportunity for the Catholic community from every parish to mix and mingle with one another. This event is open to the public. There is a family entry of $10. There will be a dunk tank, a cornhole tournament and so much more. The drawing will be at 8:30pm.

Tickets sales have been flat. State licensing officials have made it so that students cannot sell tickets without an adult present and they have prohibited on line sales. These two realities have hurt the success of what should be an easy fundraiser. Please come to support our Catholic schools and please come to buy books of tickets for $25 each. You can win $15,000 toward the purchase or lease of a new vehicle at Jim Winter, $10,000 cash, $1,000 or $500!




QUEENS FAITH FORMATION FAMILY FUNFEST: Join us in the parking lot here at Queens next Sunday afternoon May 22nd from 11:45AM – 3:00PM for the end of the year Faith Formation Funfest. The Knights will be grilling the meats and we will have even more inflatables than last year, including a fun house, an obstacle course, a big slide, bounce house and an inflatable Twister game. This is free and open to children from the entire parish and their families No need to RSVP. Just join us a lunch of grilled hot dogs and hamburgers and some free fun with fellow parishioners. Contact Betsy in the Faith Formation Office for more information: bkoval@queenschurch.com.



MEMORIAL DAY CEMETERY MASS AT ST. JOHN: There will be no Mass at Queens on Memorial Day, May 30th. I invite you to join me and the clergy of the Jackson Region at the Annual Memorial Day Mass at 9:00am at the St. John Cemetery. As the slogan says, 'we don't know them all, but we owe them all,' and this is our chance to remember all the deceased servicemen and women who risked their lives in defense of our flag and our freedom. Please join us.

Fr. Tim MacDonald
Pastor