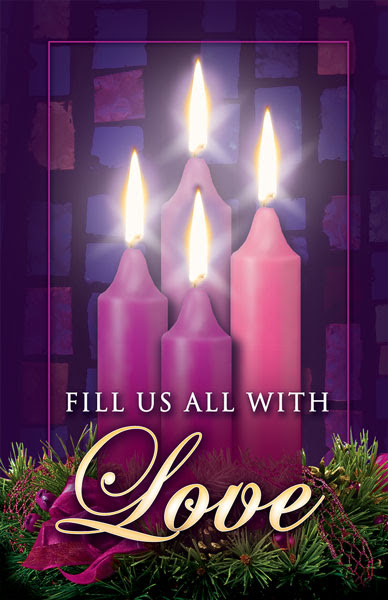 CHRISTMAS COUNTDOWN: Make Your plan now for getting to Christmas Mass. The Scouts will be directing parking in the lot on Saturday Christmas Eve beginning at 2:00pm. That is when the church will be unlocked. There is no saving of seats with coats, purses and scarves. Ushers will be asked to remove such items to free up seating in Church. If your family wants seats, they need to come and claim them. Fr. Tim Nelson will be celebrating the overflow Mass in the gym at 4:15pm. At 11:30pm Christmas Eve, the Choir will begin caroling as a prelude to the Midnight Mass.

For those unable to join us or 'Snow Birds' looking for a connection with a Hometown Christmas at Queens, the following Masses will be live-streamed:

4:oo pm Christmas Eve with Contemporary Ensemble

12:00am Midnight Mass (with Carols at 11:30 pm)

11:00am Christmas Day Mass

Remember, Christmas is a season. It does not end on December 25th. That is just the beginning. This year the Christmas season lasts thru January 9th and the Feast of the Baptism of the Lord. Please make sure to spend some time in prayer this Christmas – thanking God for sending us His son. It's his birthday and yet we are the ones who get the gifts? Jesus is the greatest gift of all! Come Let Us Adore Him!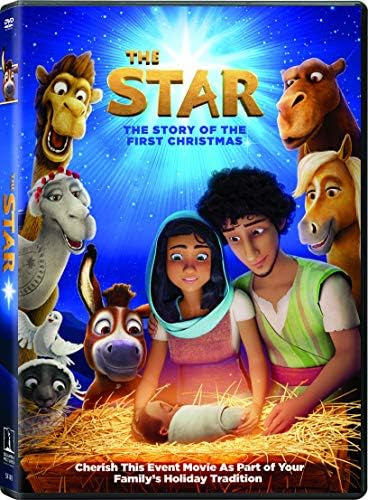 THE STAR – THIS SUNDAY AT 4 AT THE MICHIGAN THEATRE: Load up the kids and come to the Michigan Theatre downtown this Sunday December 18th for the 4pm showing of The Star: The Story of the First Christmas. This is a Knights of Columbus Keep Christ in Christmas Premiere Movie Night. The movie is free for all attendees, no RSVPs or tickets needed. Concessions available for purchase. Thank you to the Knights of Columbus Councils of Jackson County for their generous sponsorship of this event, we hope it will be the first of many.


Here is an online review submitted by Katerina:

HOLY WOW!  WHAT AN AMAZING AND FABULOUS MOVIE!  I loved the message about accepting strong, clear messages about Christmas, family, faith, compassion, and integrity.  I also loved how the creators put more meaning into the movie by bringing people together rather than blowing them and things up.  Developing more meaning in movies makes audiences think more about their own lives and the influences that shaped them.  Additionally, I was overjoyed and amused by Steven Yeun's performance as Bo the donkey.  Bo was my favorite character because he is loyal yet worrisome. He sees the star one night thinking it's a sign that his life is soon to change. When he hears of the Royal Caravan marching into Nazareth, he feels this is his purpose and escapes to try to join it. Thank you Columbia Pictures, Sony Pictures Entertainment, Walden Media, Affirm Film, and The Jim Henson Company for this astounding movie! Please keep making more films that focus on heartfelt messages which bring people together by accepting differences and hearing stories that go unnoticed.


Speaking of Keeping Christ in CHRISTmas, the Knights of Columbus will have signs advertising that very same message available at the doors at Mass this weekend.  You can have one for free or make a donation.  Proudly display them at your home to remind people that Jesus is the reason for the season.  Knights from Council 609 are also selling Holy Cross Children's Services 2023 Calendars at all Masses this weekend.  Your calendar purchase enrolls you in a drawing for all 365 days of 2023!  See the Knights by the elevator to get yours after Church this weekend.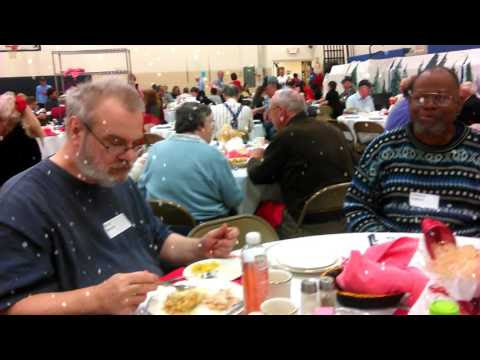 COMMUNITY WIDE CHRISTMAS DINNER: BE OUR GUEST and come to the Queens Community Wide Christmas Dinner in the Queens School Gym at 2pm on Christmas Day. Doors open at 1:15pm. Families and single diners are welcome and everyone gets more food to go. If you have no one to spend the holiday with, come spend it with us and be our guest for a home cooked holiday meal served family style. Reservations for the dinner can be made by calling 517.435.5296 between 8am and 5pm.

Be a blessing to someone else this Christmas. How you may ask? Volunteer to help with the Queens Community Wide Christmas Dinner. We need more than one hundred volunteers to make this meal happen. If there's any chance you can help with set up, serving or clean up, please call 517.414.4438 or better yet, use the Sign Up Genius Link:
https://www.signupgenius.com/go/10c044aa9a629a1f94-queens2
PREPARE THE WAY OF THE LORD: Give yourself the gift of mercy this Christmas – go to Confession. See your burdens lifted from you, replaced by the grace that can sanctify you. Only two penance services remain, including Queens on Wednesday night. That is the last chance as no parish will have Confessions on Christmas Eve.
Fatima Tuesday December 20, 7pm
Queens Wednesday December 21, 7pm (there will be Holy Hour at 5 and Mass at 6)
JACKSON CATHOLIC SCHOOLS SUPER RAFFLE 2023: People have been asking me where are the Super Raffle Tickets? This raffle was once run from Fatima, then from Queens, now it is under the canopy of the Jackson Catholic Schools. The cost is the same and the chances to win ate as great as ever! For $100 you are eligibility to win sizable cash prizes 11 times in 2023. How big the prize is will be determined by how many tickets are sold. There are two winners each month. In the past couple years the monthly prize has been around $2,500. This is a great way to support Catholic education in Jackson while putting some much needed cash in your pocket.

JCS 50/50 Tickets will be on sale after all Masses this weekend by the elevator in the New Entrance at Church. I will have a stack with me out on the Carlton Blvd. patio. Tickets are available at the parish and school office during the week. Cash, check, credit and debit cards are accepted.

ADVENT ONLINE GIVING OFFERTORY APPEAL: I am going to make this the final installment for the Offertory Appeal. We did not meet our goal of 100 new online givers, but we still need to find them. Perhaps people benefited from an overall greater awareness of the situation and the need.

Why do I give in support of Queens? For the same reason I gave at Fatima when I was pastor there, or in Concord at St. Catherine where I currently serve as administrator. I learned by example. My parents gave time, talent and treasure to the Church for decades. Dad was the organist and choir director for 55 years. My mom headed up the Christian Service Commission. Both my parents volunteered at the County Jail. They always put their envelope in. Larry and Rose Ann's example of service and sacrifice helped inspire three of their children to become priests!

My parents taught me that everything that we have comes from God and we owe Him a debt of gratitude that we can never repay. We can however pay it forward, and that is where we can bestow blessings on others in recognition of God's many blessings to us. When I give to the Church, I know my gift is doing good – supporting Catholic education, feeding the poor, and keeping the church shining bright as a beacon of hope in times of darkness.

Whether people start using the Online Giving Program or not, we all must realize that Queens depends solely on the generous and giving spirit of its membership to stay vibrant and viable. Those that give nothing could give something. Those who already give might consider increasing your gift as I have done.

Online giving frees you from having to remember to bring your envelope, cash or checkbook with you to Mass and it assures that Queens benefits from your stewardship even if you are away or home sick. You still control your account, setting the size and frequency of your donation while maintaining the freedom to stop your gift or adjust it at any time. Setting up an online gift takes only a matter of minutes on your smartphone or computer. Just have your account information handy. Every gift is secure and accounted for so that you can still be issued a stewardship statement for your taxes at the end of the calendar year. Enroll here:
https://queenschurch.com/give/online-giving/
GIVE THE GIFT OF LIFE: There is a Knights of Columbus red Cross Catholic Community Blood Drive in the Queens School Gym on Monday December 27th from noon – 6pm.
Maranatha, Come Lord Jesus!
Fr Tim MacDonald
Pastor